Tarot guides the readers with 2016 forecast.
Aries - Aries can expect some stability in finance, career and relationship in the beginning of the year. As the year proceeds they will have come across a path of two choices and they will need to focus on their inner power and guidance to get the correct path. The last months of the year would be slightly confusing for Aries as they may face issues with regards to hurdles in career and relationship and they would find it difficult to sort them out since the path wont be clear as to why the problem is there in the first place.
Lucky colour - White.
Taurus - Taurus the year holds great promises for you in the first half. Expect a financial jump, raise in salary or sucess in business. But there could be relationship hurdles after the initial months, be cautious while dealing with people. Expect happy family life and contentment by the end of year. Overall a good year for Taurean.
Lucky colour - Yellow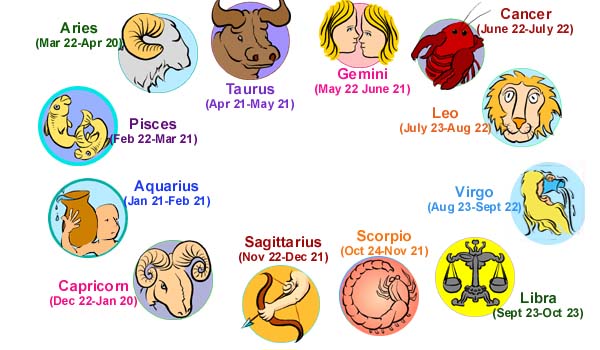 Gemini - Gemini females who are married can expect to get some good news in maternal way. There will be overall abundance for Gemini's this year. But the second half of year could prove to creating issues like restrictions and self imposed blockages. By the last half of the year many Gemini's would feel emotionally distraught from excessive enjoyment and could switch over to a more spiritual path.
Lucky colour - Red
Cancer- Hardwork and detailed research are in store of Cancerians. You could be focusing on enhancing your skill. Expect lot of spiritual support and guidance in form of friends or unknown strangers who could just clear the path for you. By the end of the year you would be a emotionally content and strong person and satisfied with your life.
Lucky colour - Aquarmarine.
Leo - Happiness, sunshine, birth of a new child, sucess is in store for the Leo's. But as the year progresses beware of someone taking away what belongs to you. Keep an eye on your posession's. Lastly as the year ends you need to bring in communication back into your life incase you have lost confidence and cut off from certain people. Then get back on track and communciate yourself.
Lucky Colour - Beige
Virgo - Confidence, style, exuberance are in store for Virgo's. They have great talent which they will utilise to get their way around. But by middle of year expect some hurdles in your path which could be a burden to handle. It could be related to finance, career or relationship. Dont get too impulsive and rush without thinking. Be calm at all moment and plan your next move or there could be trouble in your paradise.
Lucky colour - White
Libra - Libran's need to be careful as they may take up a idea without cautiously thinking of pros and cons. So take help of your trusted friend, confidate or guide and then proceed on your path. There could be jealousy, envy, or excessive desire greed on Librans mind and this could lead to disappointments. Overall Librans need to be cautious.
Lucky Colour - Black.
Scorpions - Style and attitude is scorpions favourite and this year begins with a bang. Stability and financial sucess is what in store for scorpions. But dont let these things get into your head and lead you down to a path of conflicts with others. Do expect to get some competition on your path.
Lucky Colour - Brown.
Saggitarius - Creativity, Art, Emotional balance, Contentment is what saggi's have in store for them this year. Expect to get some stress middle of the year but try hard to balance yourself. Meditation can make you calm and focused. And when focused you can achieve a lot financially.
Lucky Colour - Maroon 
Capricorn - Financial woes of previous years would be over soon. But dont expect sudden gains there would be a waiting period. This year is for you to work hard and wait for things to turn around better. There could be emotional turmoil. But be strong and keep calm.
Lucky Colour - Magenta.
Aquarius - You will be strong, calm, resilient and face all hurdles in your path. The fierce battle which is going on around you with regard to competition and peoples greed. You will face it and expect to have some life changing situation by year end. There would be total transformation.
Lucky Colour - Orange.
Pisces - Emotional and sentimental pisces need to focus on things around no longer can you hide and keep yourself tide up. You need to break free of your self imposed bondage. You shall experience happy family life around the mid of year. Be cautious of things around year end as there could be some people who could be trying to hurt you.
Lucky colour- Green.
Happy 2016.